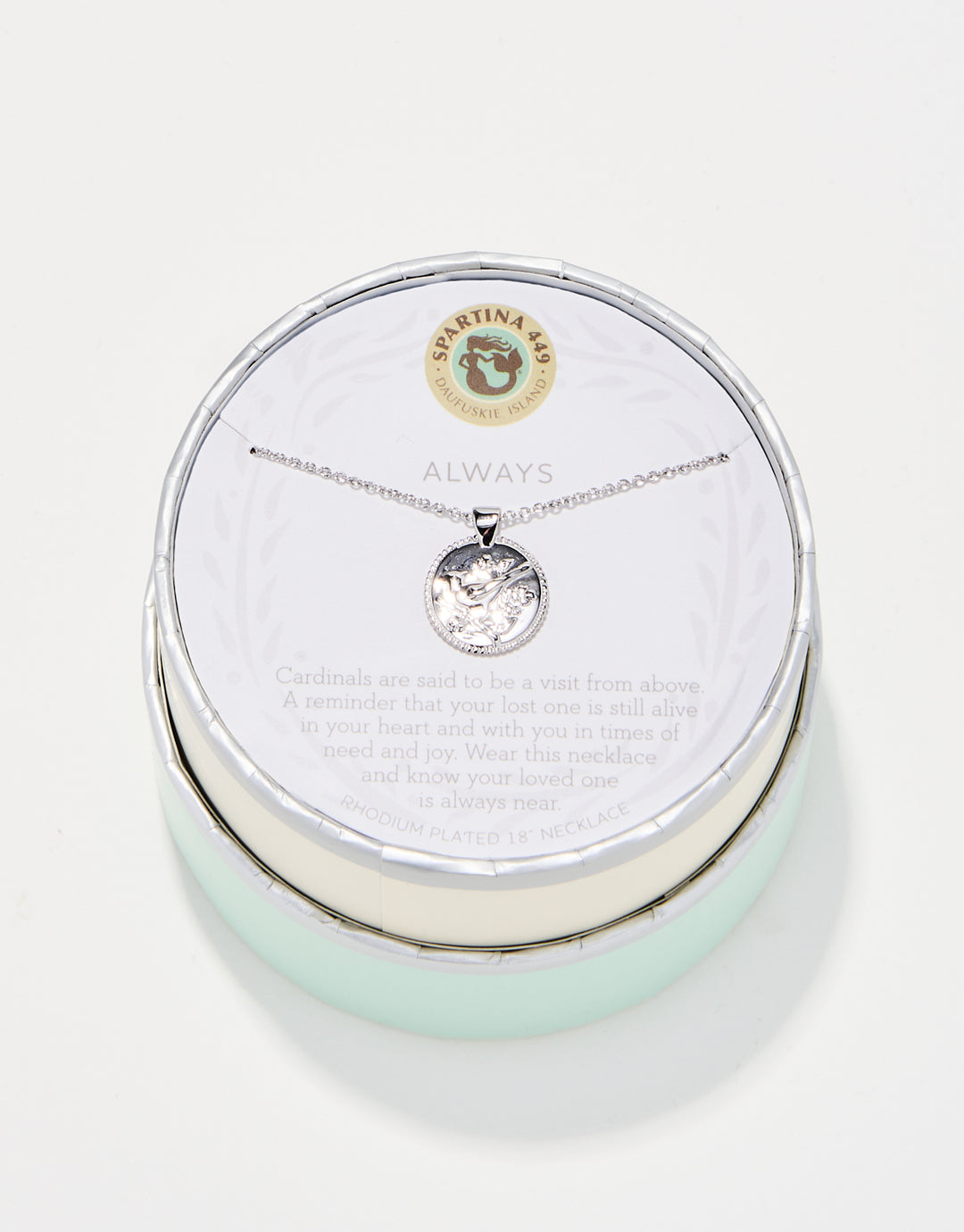 Cardinal Necklace in Silver
Cardinal Necklace in Silver
Cardinals are said to be a visit from above. A reminder that your lost one is still alive in your heart and with you in times of need and joy. Wear this necklace and know your loved one is always near.
- Material: Rhodium plated
- Length: 18"
Our plated jewelry is durable and high in quality, however, it is important to treat it with a little extra care to keep it looking good as time goes on. Plated jewelry should be removed when bathing or applying lotions and perfumes to ensure a long-lasting shine.
In-stock items arrive within 5-8 business days.
Enjoy FREE returns on clothing within 5 days of delivery!