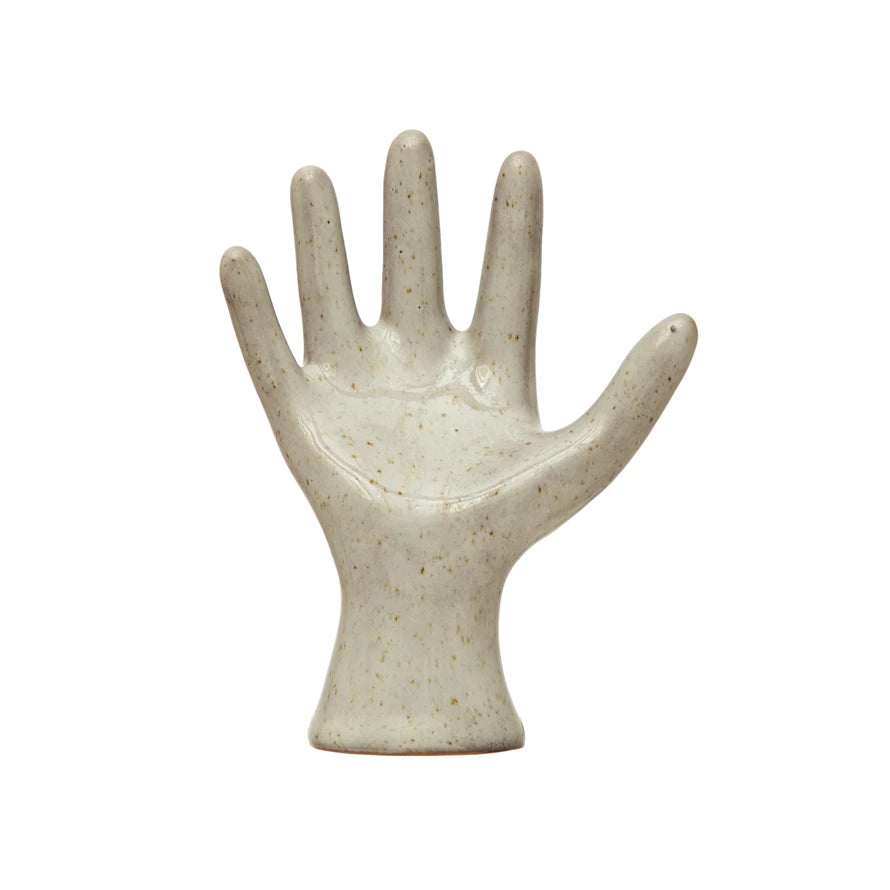 Glazed Hand Sculpture
So fun, artistic, and full of personality. A very unique piece of white home decor,  let this piece be the conversational piece that's always talked about. The Glazed Hand Sculpture is a hand sculpture that is multi-functional, displaying your gloves and jewelry or simply another statement piece in your home. With a beautiful glazed surface and made with great attention to detail–the fingernails are clearly visible, practical, and beautiful. 
Strong wear resistance, color resistance, deformation resistance, stability. 
Dimensions: 3.5 x 1.8 x 4.8
In-stock items arrive within 5-8 business days.
Enjoy FREE returns on clothing within 5 days of delivery!