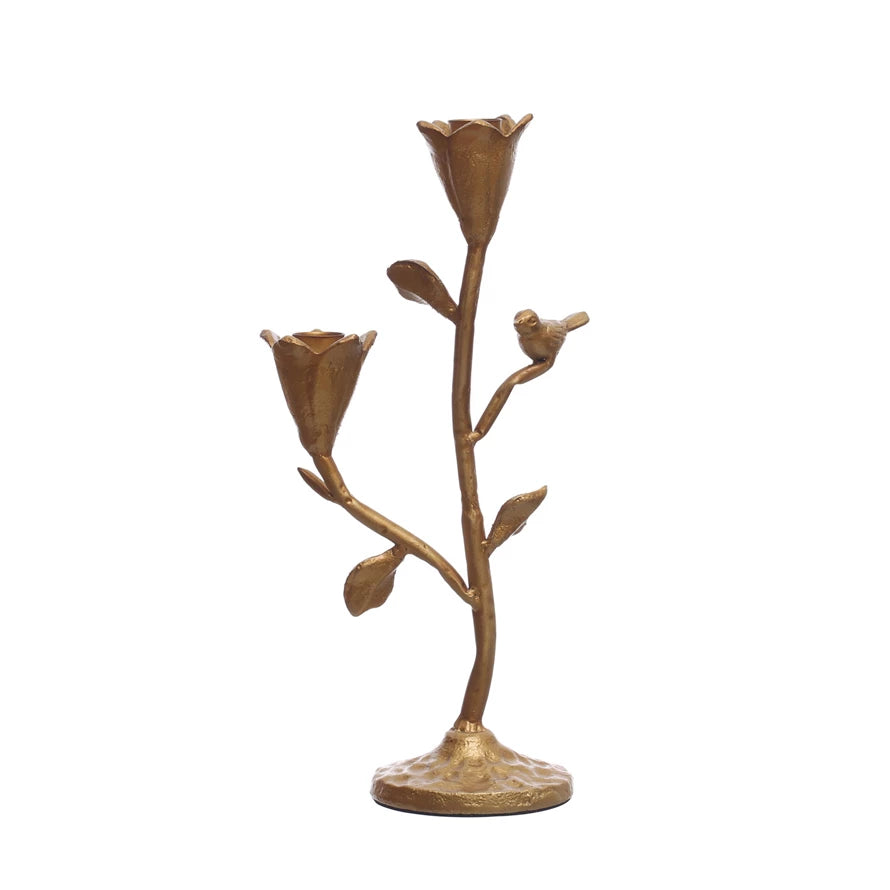 Gold Cast Iron Candelabra
Illuminate your space with the enchanting elegance of the Gold Cast Iron Candelabra. Crafted with meticulous artistry, this exquisite candelabra is sure to add a touch of refined beauty to any setting. Each piece is carefully hand-forged, ensuring its durability and uniqueness. The candelabra boasts a radiant gold finish that effortlessly catches the eye and enhances any décor style. Delicate flowers and a charming bird motif gracefully adorn this stunning candelabra, creating a captivating focal point that exudes sophistication and grace. With the capacity to hold two taper candles, it provides a warm and inviting glow for any occasion. Elevate your dining table, mantle, or centerpiece with this captivating centerpiece, or gift it to a loved one who appreciates timeless beauty and craftsmanship.
- Dimensions: 5.5"L x 3.5"W x 11.75"H
In-stock items arrive within 5-8 business days.
Enjoy FREE returns on clothing within 5 days of delivery!