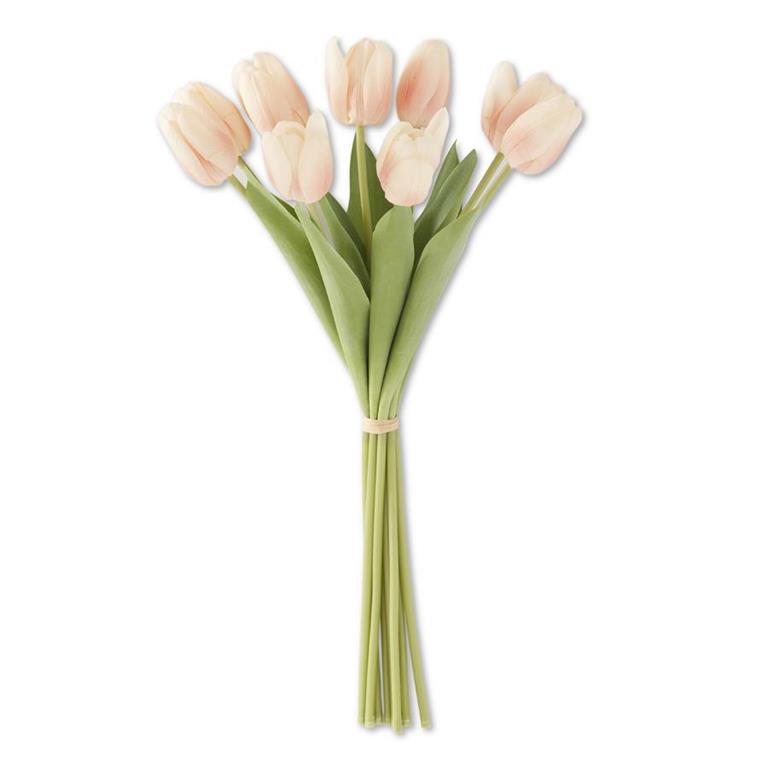 Peach Silk Tulip Bundle
Peach Silk Tulip Bundle
Beautiful arrangements to bring a touch of Spring to any space. The Peach Silk Tulip Bundle is a stunning collection of artificial tulip stems in a warm and inviting peach hue. With this bundle, you can create stunning arrangements, centerpieces, or simply display a few stems in a vase for a touch of color. Whether you want to create an accent piece for your living room or a grand floral arrangement for a wedding, this bundle has everything you need.
- Dimensions: 19"L
- Set of 8 stems
In-stock items arrive within 5-8 business days.
Enjoy FREE returns on clothing within 5 days of delivery!