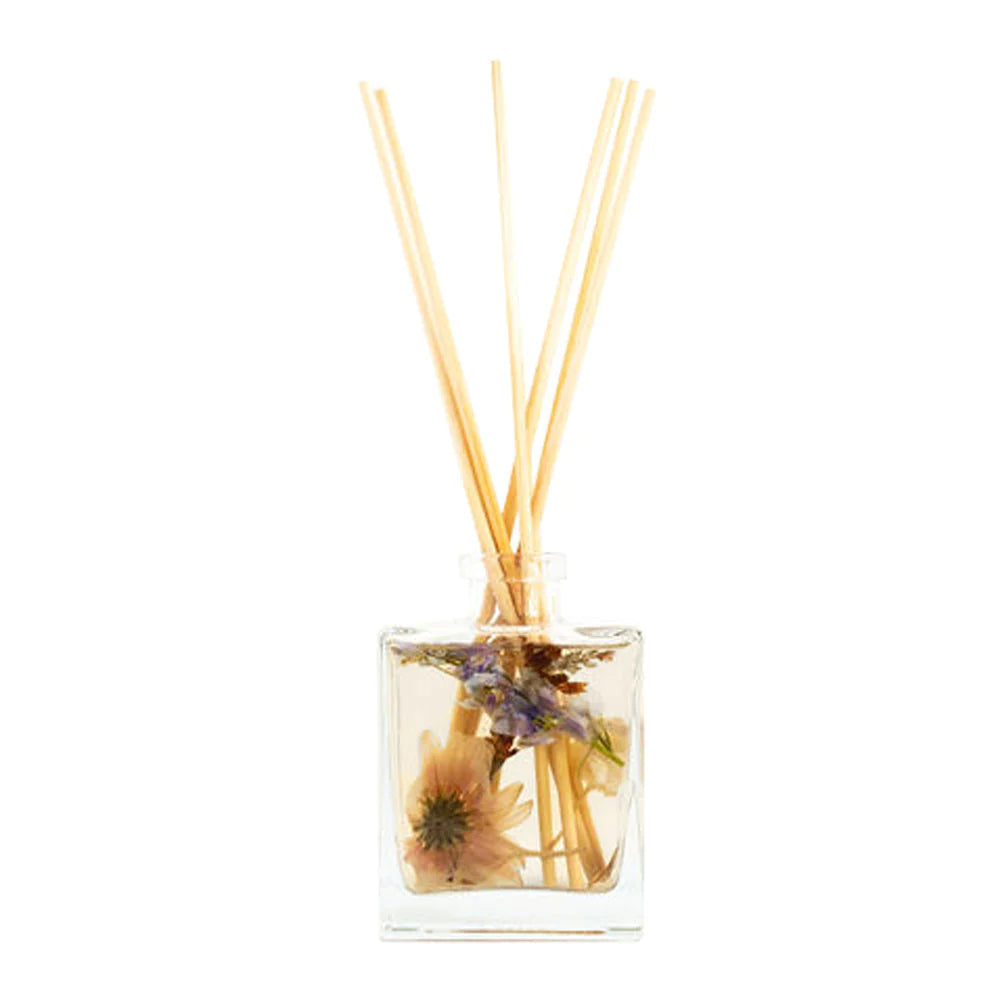 Roman Lavender 4oz Diffuser
As you open the door, crisp bergamot and eucalyptus greets, inviting you to take a deep breath and relax. The true lavender essence creates an elegant atmosphere, enhanced by a subtle hint of vanilla that lingers in the air. The Roman Lavender 4oz Diffuser is a gorgeous and practical way to fill your space with invigorating fragrance. The dramatic square glass vessel is a sight to behold - showcasing real spices, fruit, and botanicals that have been delicately placed by hand to create a stunning display.
Amber | Bergamot | Cedarwood| Eucalyptus | Lavender | Vanilla
Optimal Experience
- Place the diffuser glass on a non-porous or non-damageable surface.
- When flipping the reeds, ensure that no oil leaks or drips.
- If the diffuser oil spills, the spill must be cleaned immediately.
- Oils and resins can cause damage to finishes and fabrics.
- Do not consume the diffuser oil and do not let it splash onto your eyes.
- The solution is not meant for use on skin. Keep away from children and pets.
- The reed diffuser oil is not developed for use in water-based aromatherapy diffusers of humidifiers and can damage your devices.
- At the End of the Reed Diffuser Life
Refill your vessel with more fragrance using LAFCO diffuser refills
- The vessels can also be repurposed in many ways including as a vase or a tapered candle holder.
- Volume: 4fl oz
- Lifespan: 4-6 months
- Botanicals: Purple larkspur, Kalimeris, Blue sage, Lupine stalk, Purple hydrangea
- Includes 10 diffuser reed sticks
In-stock items arrive within 5-8 business days.
Enjoy FREE returns on clothing within 5 days of delivery!