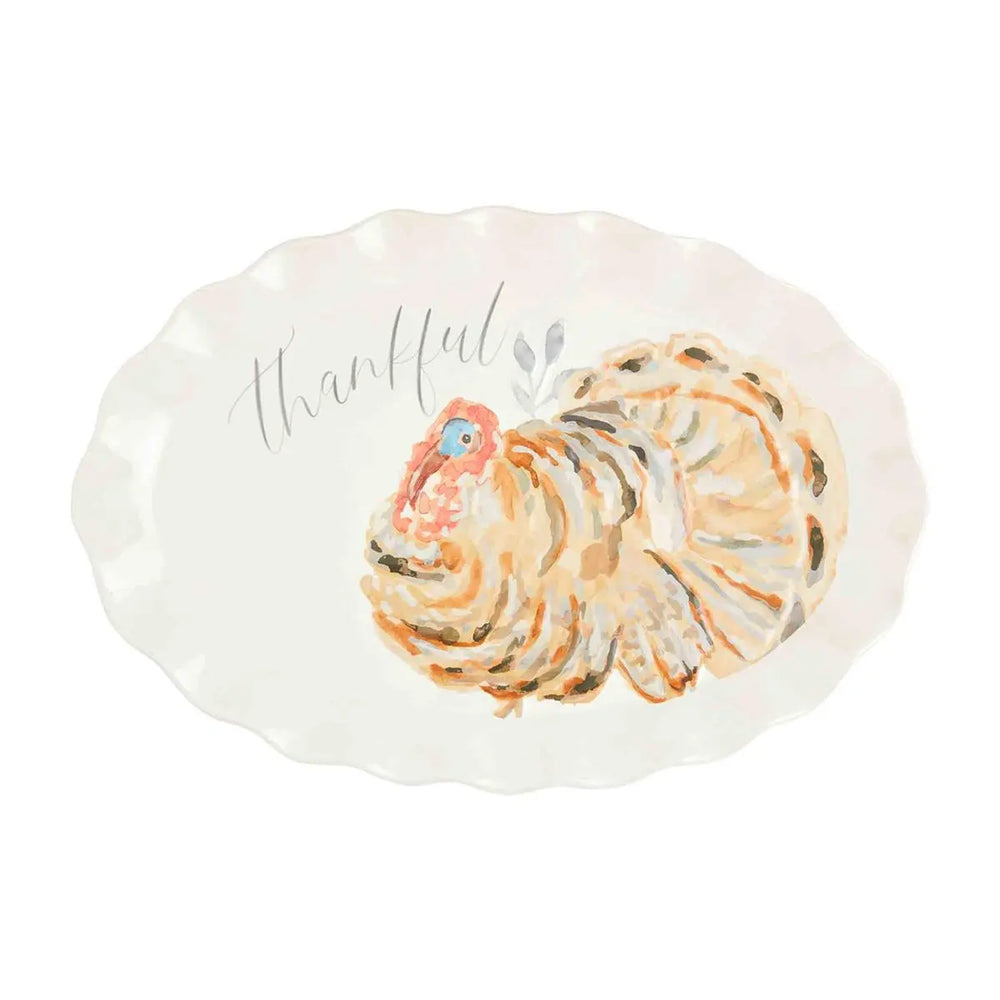 Thankful Turkey Platter
Enhance your Thanksgiving feast with the exquisite Thankful Turkey Platter. Crafted from durable ceramic, this platter showcases a captivating watercolor image of a turkey at its center, adorned with vibrant hues of red, blue, and orange. With an elegant, scalloped edge, the platter proudly displays the heartfelt word "Thankful," reflecting the spirit of the season. Perfectly spacious for serving your delicious turkey, this platter adds a touch of artistry and gratitude to your dining table. Embrace the warmth of this beautifully designed piece as you gather with loved ones to savor the joys of the holiday.
- Dimensions: 14.5" x 20"
In-stock items arrive within 5-8 business days.
Enjoy FREE returns on clothing within 5 days of delivery!