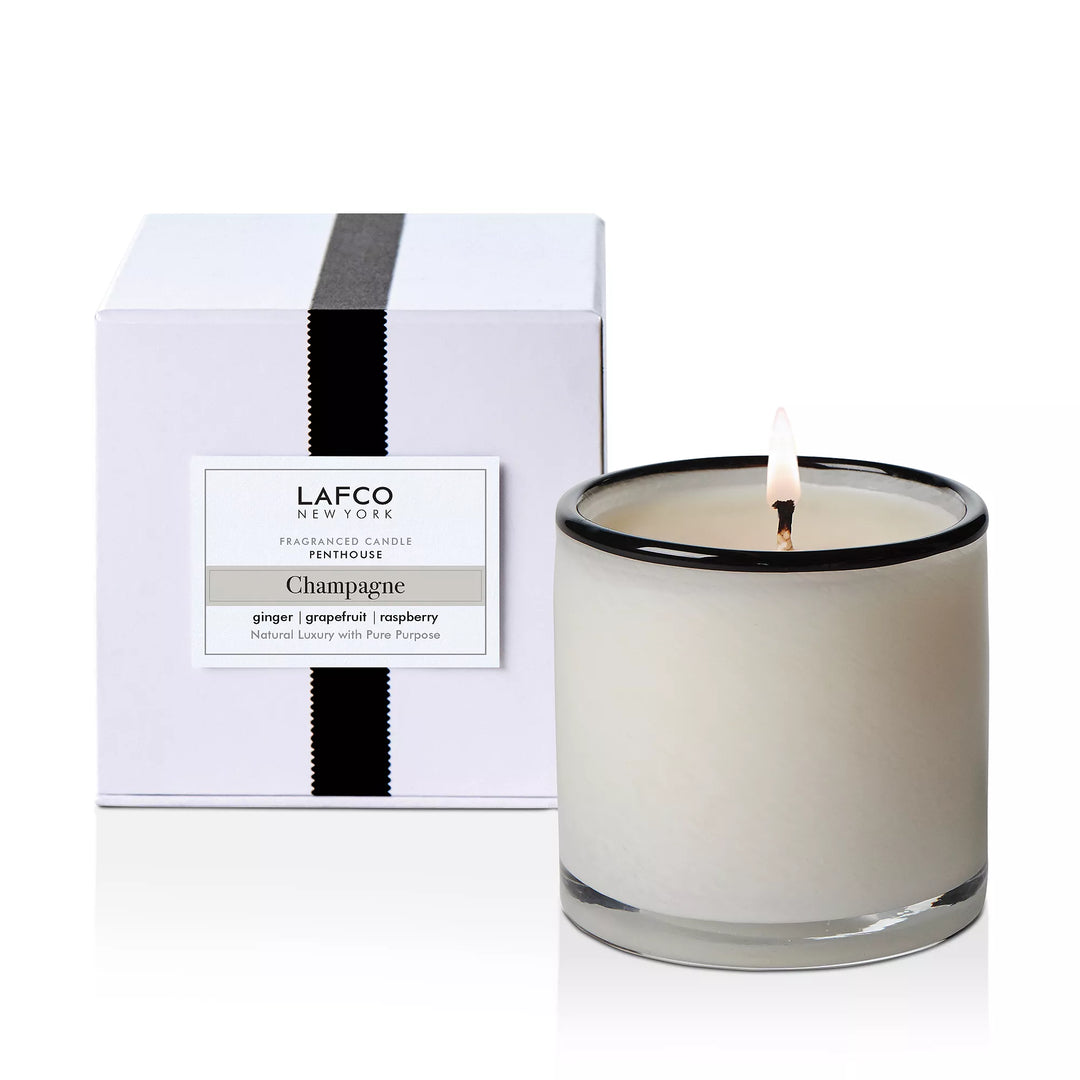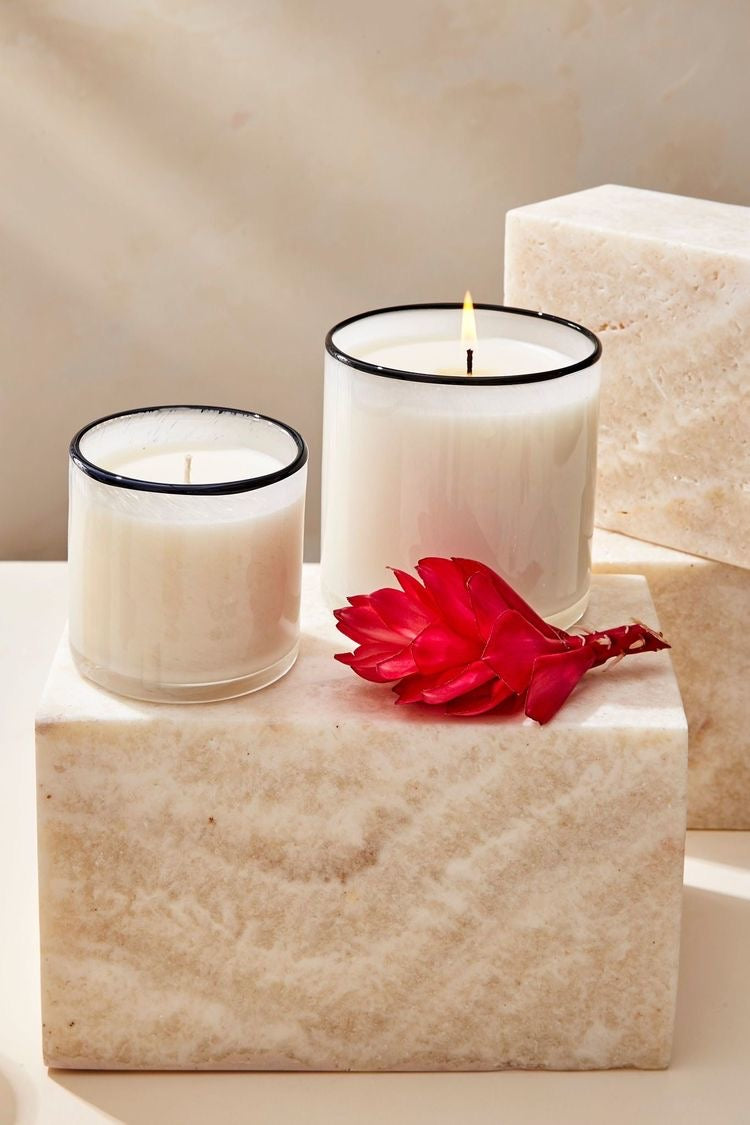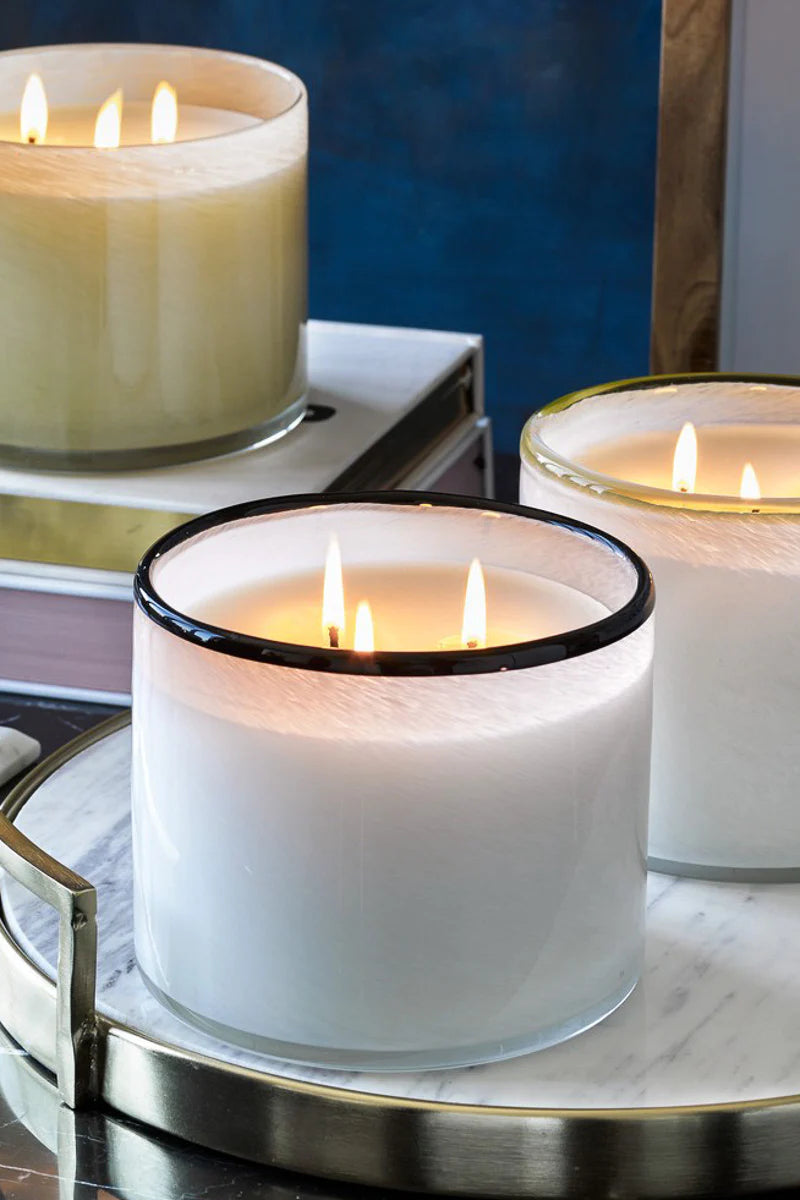 Champagne 15.5oz Candle
---
Champagne 15.5oz Candle
Revel in the peaceful quiet enjoy an effervescent and bright fragrance with fresh orange and mandarin zest, raspberry and Tuscan lemon sparkle, a twist of grapefruit and ginger, and finished with the essence of rose and neroli woven with verbena and vetiver.
Made with non-toxic, renewable, and biodegradable soy wax to provide a slow, even burn with minimal soot, the Champagne Candle is formulated with highly concentrated essential oils to deliver a true, long-lasting scent. For added luxury, this candle is housed in a hand-blown glass jar and packaged in an elevated box for easy gifting.
Fragrance Family:
Floral
Fragrance Notes:
TOP: Top notes are the first impression of a fragrance
Mandarin Zest | Raspberry | Orange Pulp
MIDDLE: Middle notes are the heart the of fragrance
Grapefruit | Neroli | Ginger
BOTTOM: Bottom notes are the final and lasting impression
Rose | Verbana | Vetiver
- Material: Soy wax, a touch of paraffin wax to enhance fragrance delivery, essential oils
- 100% Cotton wick
- Burn Time: 90 hours
- Dimensions: 4" D x 4" H
- 15.5 oz
Optimal Experience:
Light the candle on a heat-resistant surface within sight and away from drafts, children, and pets.
Trim the wick to 1/4" before every burn or when the wick "mushrooms" to maintain a clean burn. No trim is necessary for the first burn.
To prevent tunneling and to ensure an even burn, allow the melt pool to reach the walls of the vessel every use.
Keep the wick centered at all times so the candle burns evenly.
The optimal burn time is 2 to 4 hours.
Keep the wax pool free of matches, wick trimming and other debris.

After Each Use:
To extinguish your candle without smoke, use a candle snuffer to gently push the wick into the melt pool. Once extinguished, carefully lift the wick up and re-center it. You can also gently blow out the flame.
Always let the candle cool for 12 hours before relighting.

At the End of the Candle Life:
If the candle does not self-extinguish as it is designed to do, discontinue use when 1/2" of wax remains at the bottom of the vessel. Once your candle is finished, re-purpose the hand-blown keepsake vessel.
In-stock items arrive within 2-5 business days.
Expect delays on shipping - Holiday shop early!
Enjoy FREE returns on clothing within 10 days of delivery!