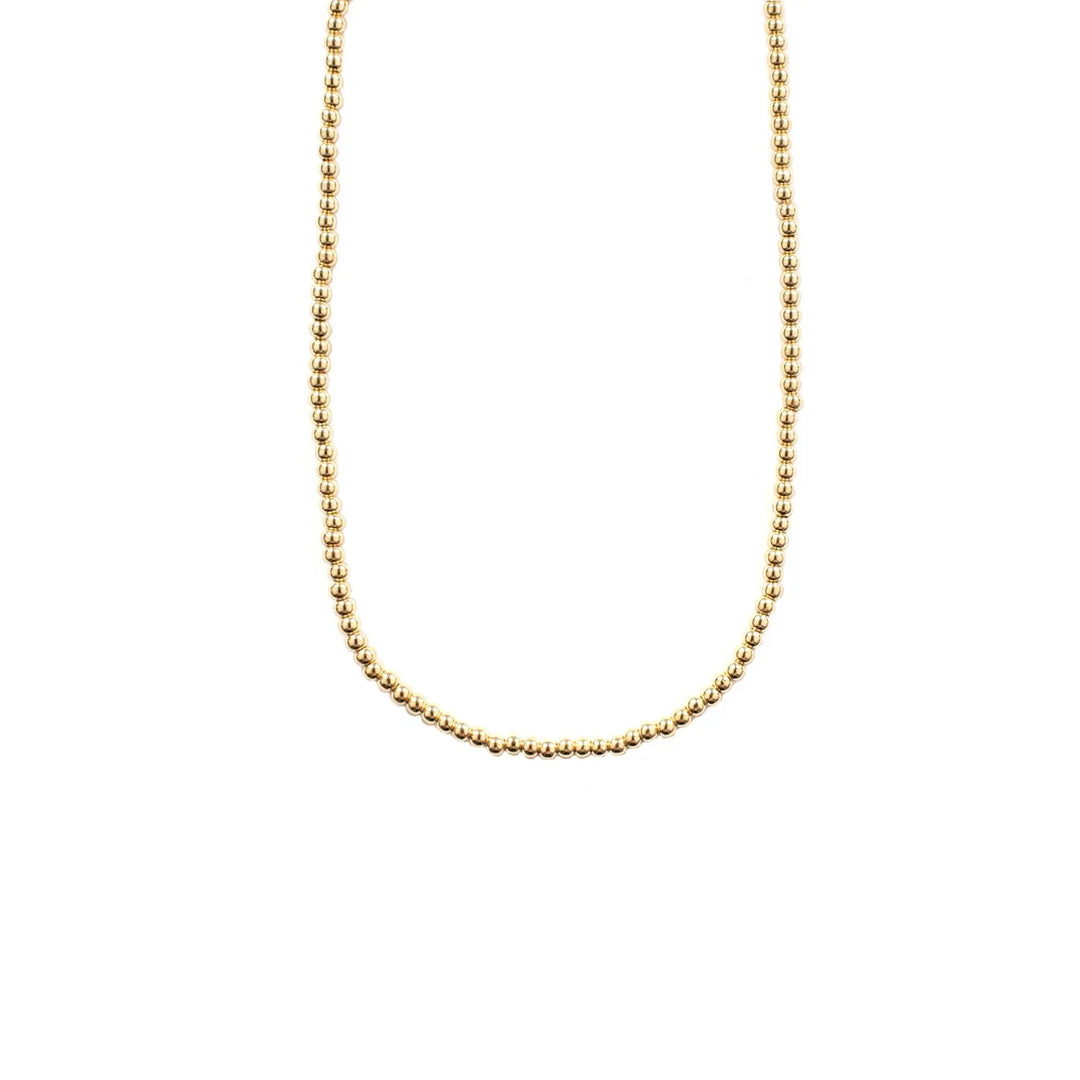 Beaded Stretch Wrap in Gold
Beaded Stretch Wrap in Gold
Enhance your style versatility with the Beaded Stretch Wrap in Gold. This unique accessory effortlessly transitions from a chic bracelet to a stylish necklace, adding a touch of elegance to any outfit. This versatile piece allows you to express your individuality in a variety of ways. Whether you choose to wear it around your wrist or gracefully around your neck, the Beaded Stretch Wrap is sure to become a favorite in your accessory collection.
Our plated jewelry is durable and high in quality, however, it is important to treat it with a little extra care to keep it looking good as time goes on. Plated jewelry should be removed when bathing or applying lotions and perfumes to ensure a long-lasting shine.
In-stock items arrive within 5-8 business days.
Enjoy FREE returns on clothing within 5 days of delivery!