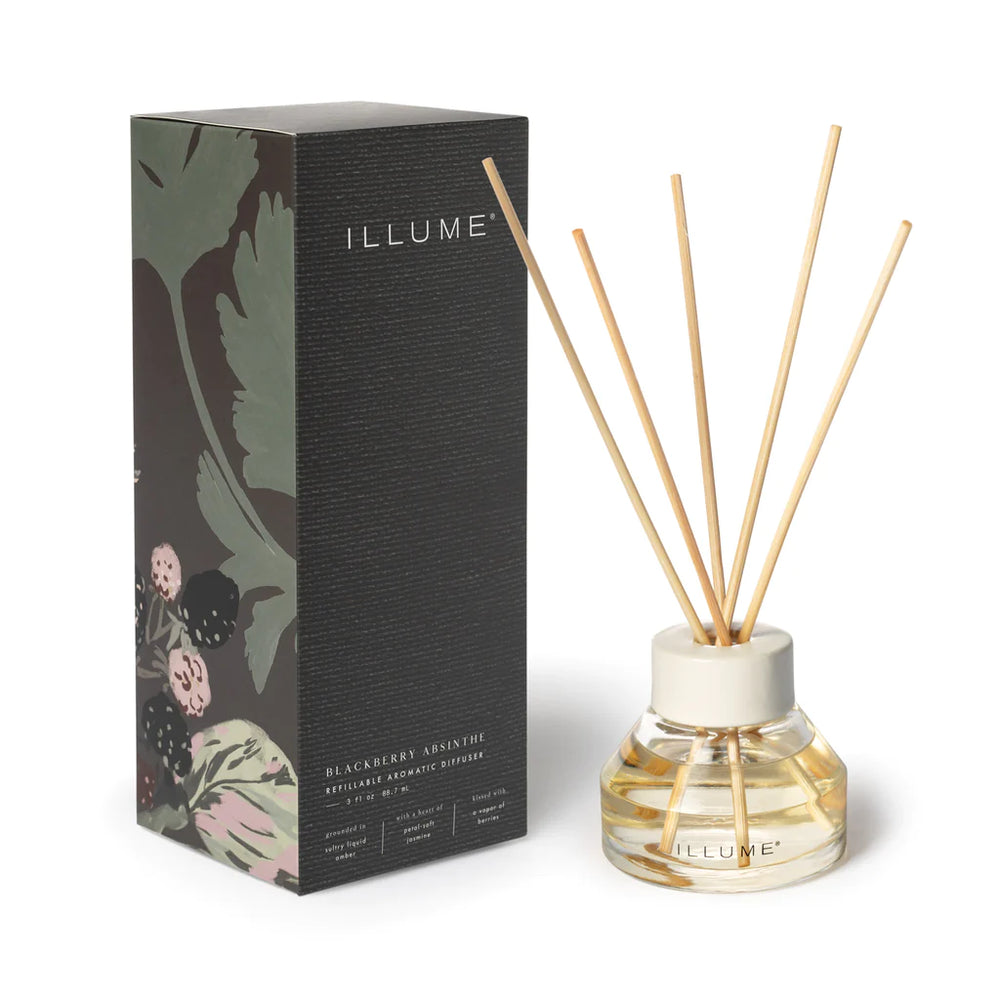 Blackberry Absinthe Diffuser
Immerse your surroundings in the captivating scent of the Blackberry Absinthe Diffuser. Carefully blended using the finest fragrance oils, this aromatic diffuser is expertly designed to infuse your air with an enchanting fragrance experience. Indulge in the alluring scent that awaits you; embrace sultry liquid amber at its grounding base, and enjoy as it unfolds with the delicate essence of petal-soft jasmine, creating a captivating floral bouquet. To add a touch of allure, a gentle vapor of berries kisses the air, leaving a lingering sense of intrigue.

Grounded in sultry liquid amber, with a heart of petal-soft jasmine, and kissed with a vapor of berries.
- Pour the oil into your vessel until it is approximately ½ to ¾ full

- Place your reeds into the vessel so that the bottom of the sticks are submerged in the fragrance oil

- Give your reeds a few minutes to absorb the oil, then carefully flip them so that the dry end of the stick is in the bottle and the saturated end is in the air

- Allow up to 24 hours for the fragrance to fully diffuse

- Flip the reeds periodically (around once a week) to keep the scent strong
- Material: High quality fragrance oils, alcohol-free, vegan, and cruelty-free
- Dimensions: 3.5" x 3.5" x 9.5"
- Fill Weight: 3fl oz
In-stock items arrive within 5-8 business days.
Enjoy FREE returns on clothing within 5 days of delivery!