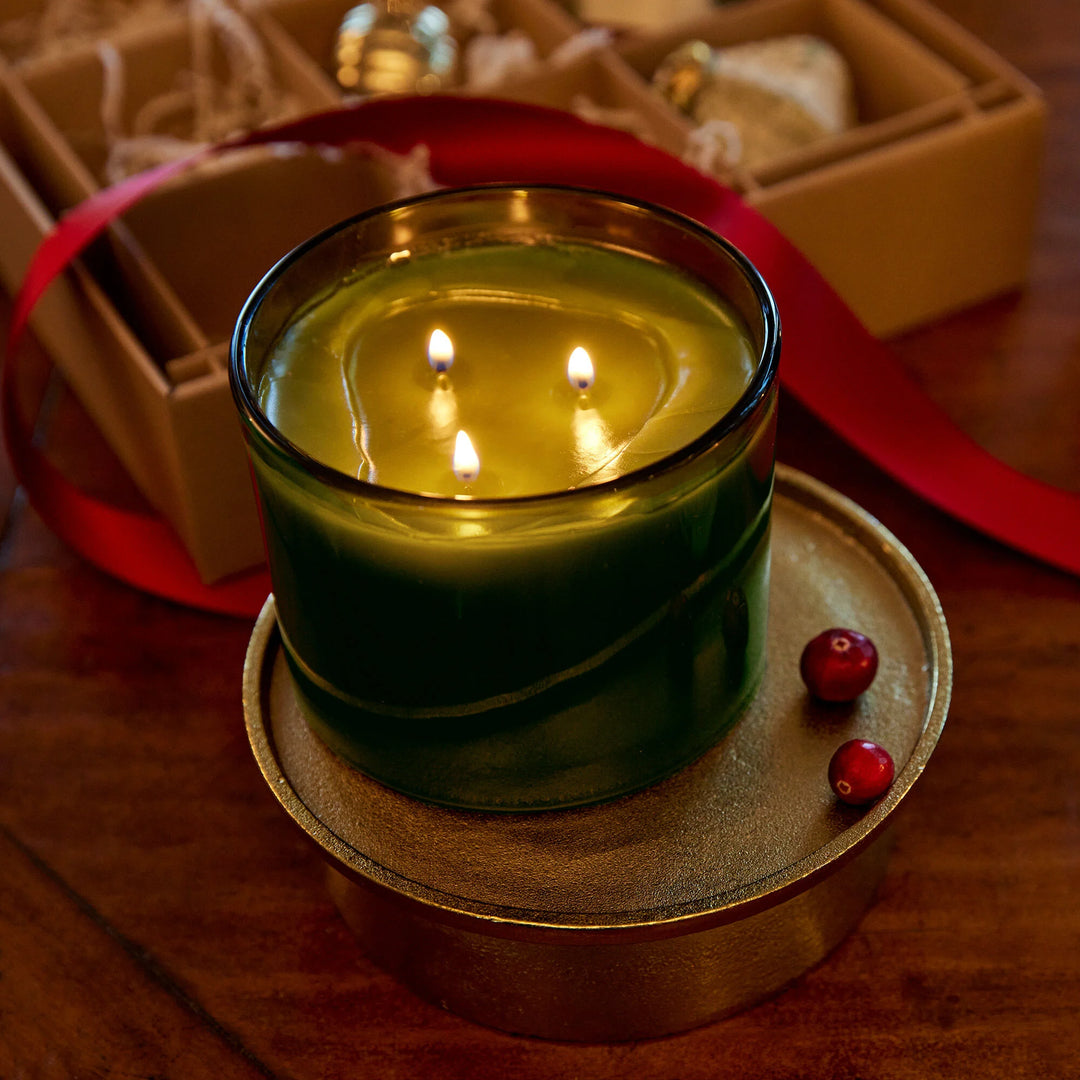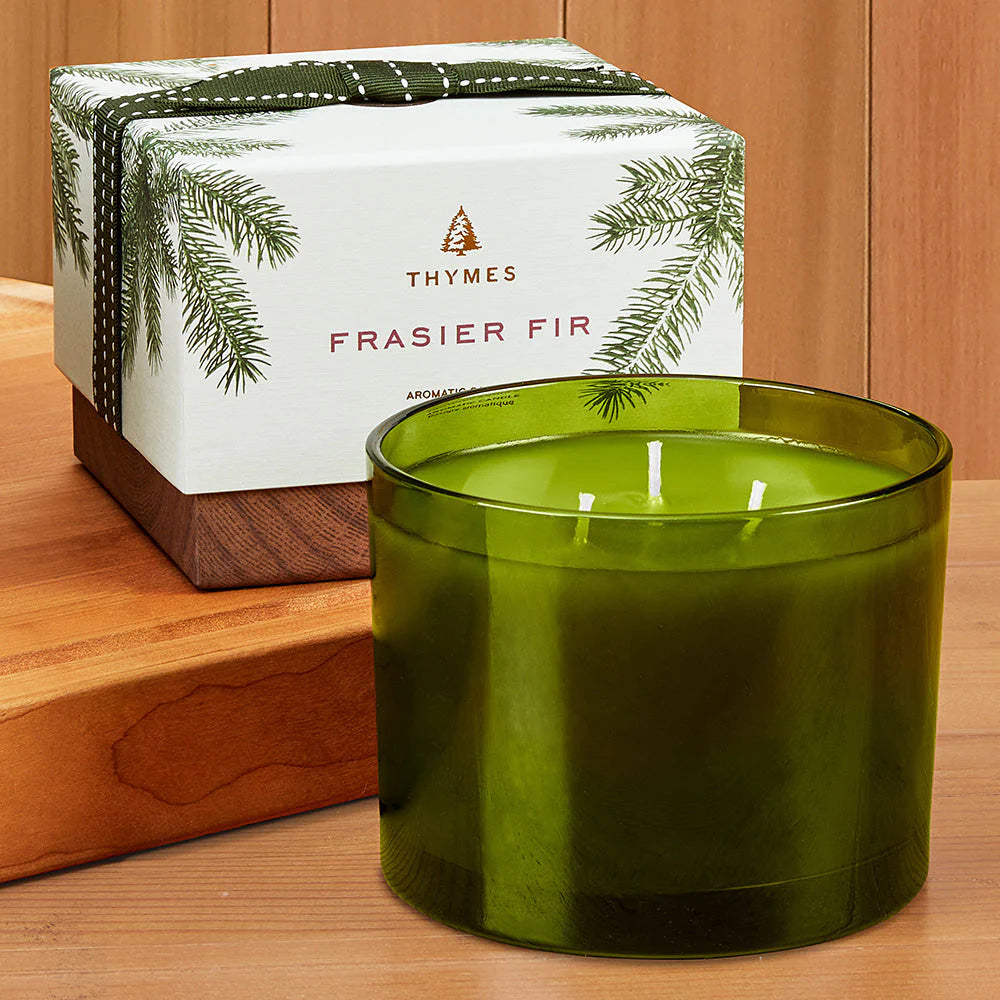 Frasier Fir 3-Wick Glass Candle
Frasier Fir 3-Wick Glass Candle
Introducing the Frasier Fir 3-Wick Glass Candle – a timeless tradition that feels right at home in any season. As you light this enchanting candle, you'll be transported to a world where memories of days gone by mingle with the promise of wonderful times yet to come.

The captivating scent of Frasier Fir is a masterpiece of fragrance craftsmanship. With each burn, the air is filled with the aromatic snap of crisp Siberian fir needles, evoking the invigorating freshness of a walk through a pristine forest. Heartening cedarwood notes embrace your senses, providing a comforting and grounding presence, while the relaxing essence of sandalwood gently cradles your spirit, wrapping your space in an aura of warmth and joy.

This signature green, 3-wick candle is housed in an exquisite olive-green glass vessel, adding a touch of elegance to your decor. The three wicks ensure an even, consistent burn, allowing you to enjoy the full spectrum of the Frasier Fir fragrance. This candle is more than just a source of light; it's an olfactory journey, a connection to nature, and a nod to cherished holiday traditions.

The Frasier Fir 3-Wick Glass Candle isn't just perfect for your own home – it's also the ideal gift for the season. Whether you're looking to surprise a loved one, celebrate a special occasion, or simply bring a touch of nature indoors, this candle embodies the spirit of the holidays and the essence of home.

- Siberian fir
- Cedarwood
- Sandalwood
Aim to trim your wick to about 1/4" before you light and re-light your candle. This will ensure a long lasting candle, minimize soot and remove any mushrooming of carbon on the end of the wick.

Please burn candle on a safe surface.

Never leave unattended or with kids and/or pets.
- Made with high-quality, food-grade paraffin wax and non-metal wick for refined, clean burn
- Burn Time: Up to 100 hours
- 17oz.
In-stock items arrive within 5-8 business days.
Enjoy FREE returns on clothing within 5 days of delivery!