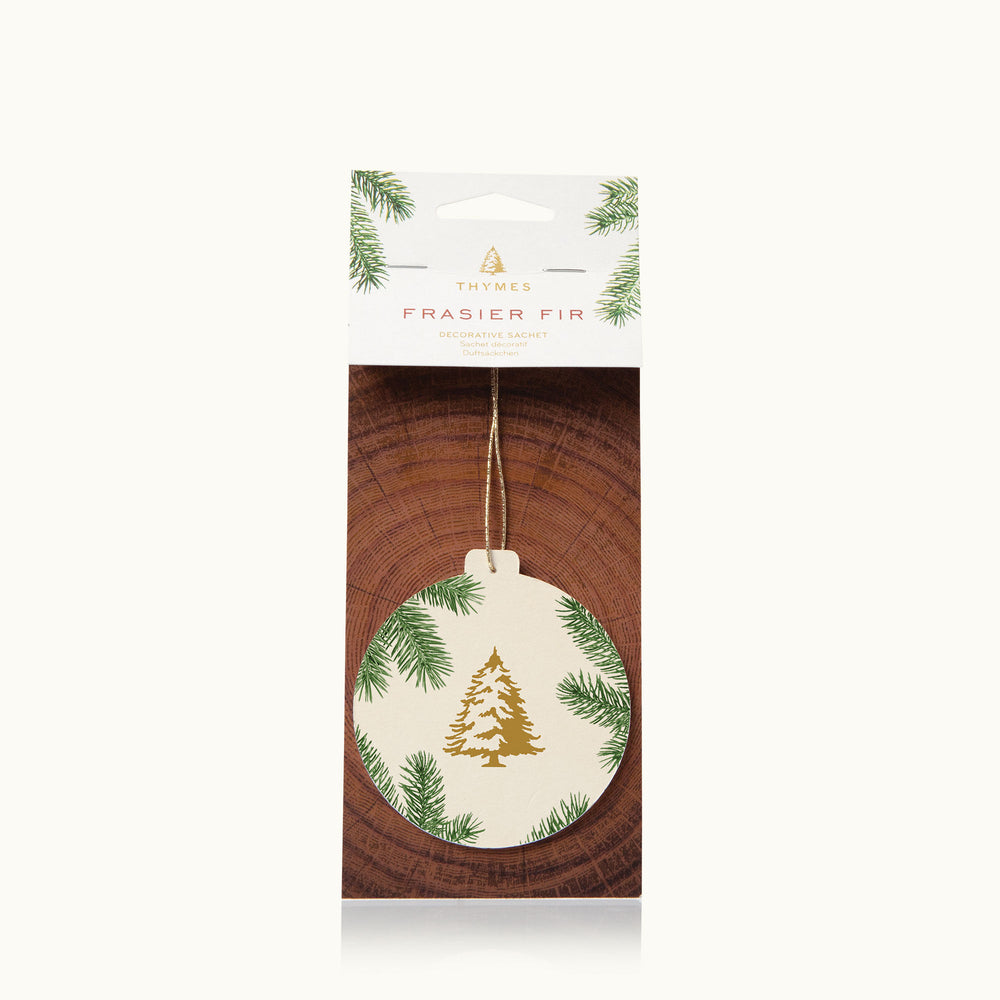 Frasier Fir Decorative Sachet
Discover the timeless charm of the Frasier Fir Decorative Sachet, a beloved classic that combines the iconic pine needle design with the warm and comforting scent of Frasier Fir. This sachet is more than just an accessory; it's a fragrant masterpiece that adds a touch of holiday magic to any space.

Holding this sachet is like holding a piece of holiday tradition in your hands. The pine needle design, synonymous with the season, is an embodiment of the spirit of winter and the festivities it brings. As you gently release it from its packaging, you'll be greeted by the heartwarming aroma of Frasier Fir, a harmonious blend of fresh-cut cedarwood, soothing sandalwood, and invigorating Siberian fir needles. It's a scent that evokes memories of cozy gatherings, snowy landscapes, and the joy of the holiday season.

The Frasier Fir Decorative Sachet is the perfect addition to your holiday celebrations. Whether used as a stocking stuffer, a gift tag, or simply tucked into your home decor, it spreads the warmth and comfort of the season. Hang it in your closet, place it in a drawer, or display it proudly on your tree—the possibilities are endless.

- Siberian fir
- Cedarwood
- Sandalwood
- Leave the envelope sealed and fragrance will diffuser through the paper for up to 9 months from the manufacturing date
- We recommend placing them with linens, under the seat in your car, or in the lining of your trash can to keep things smelling fresh!
In-stock items arrive within 5-8 business days.
Enjoy FREE returns on clothing within 5 days of delivery!