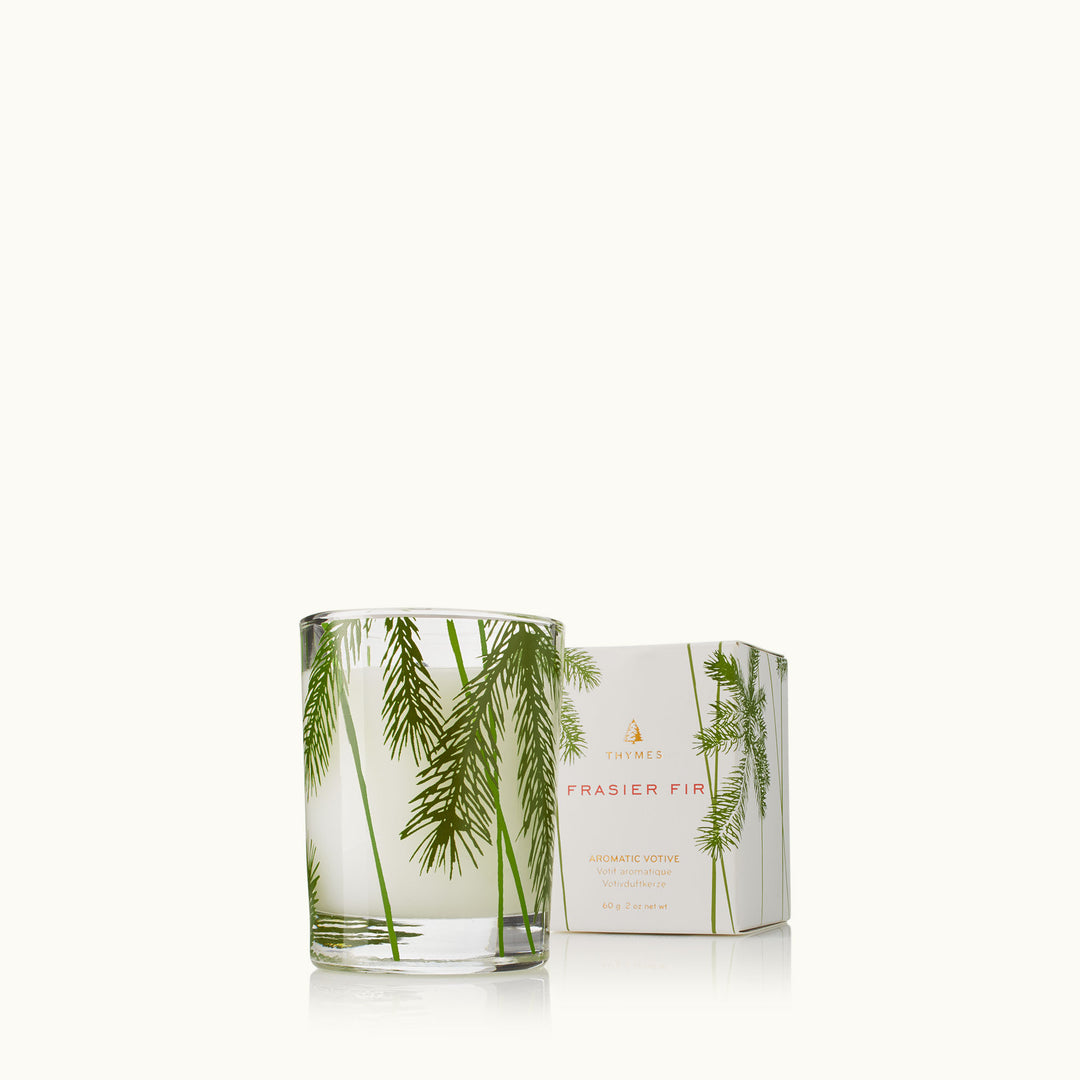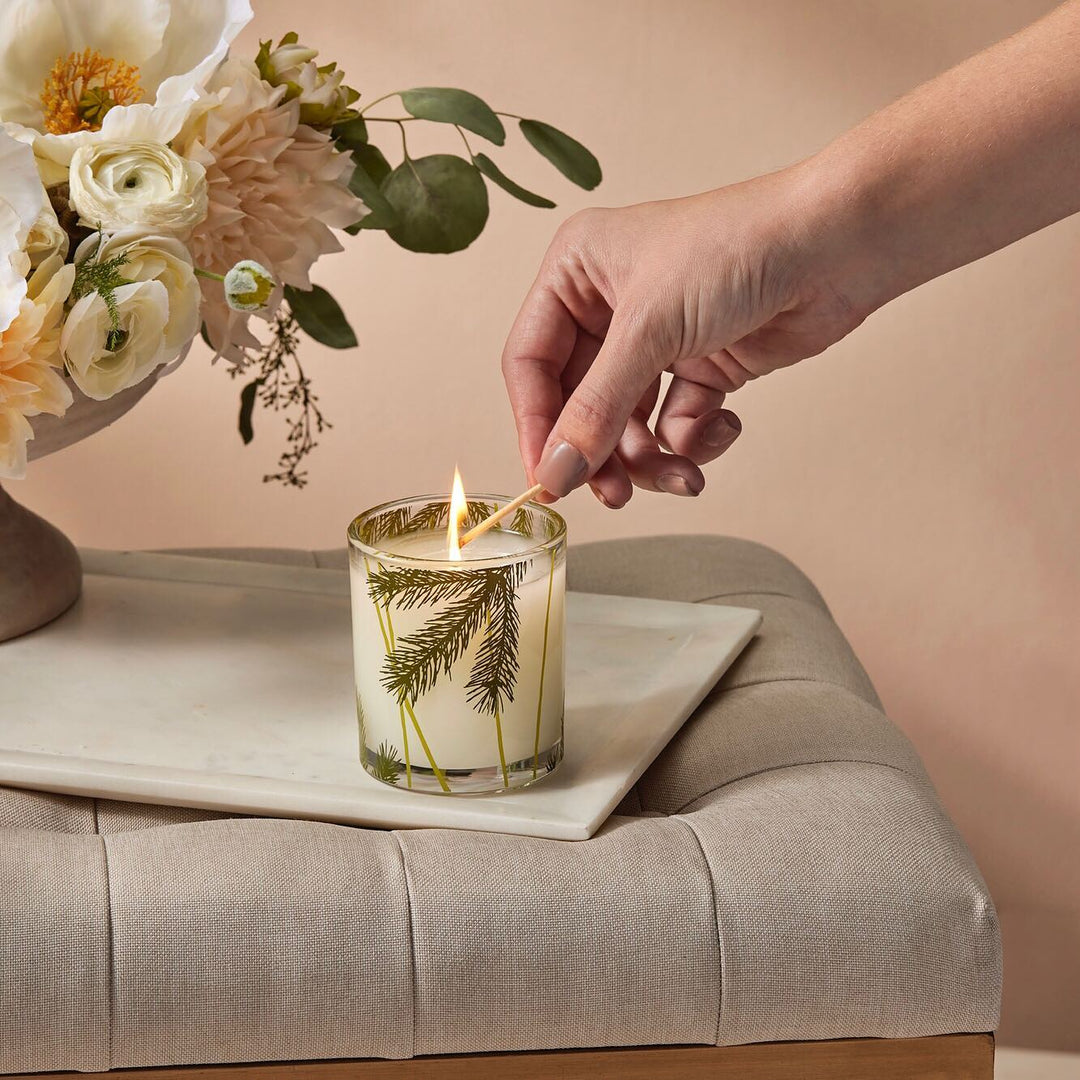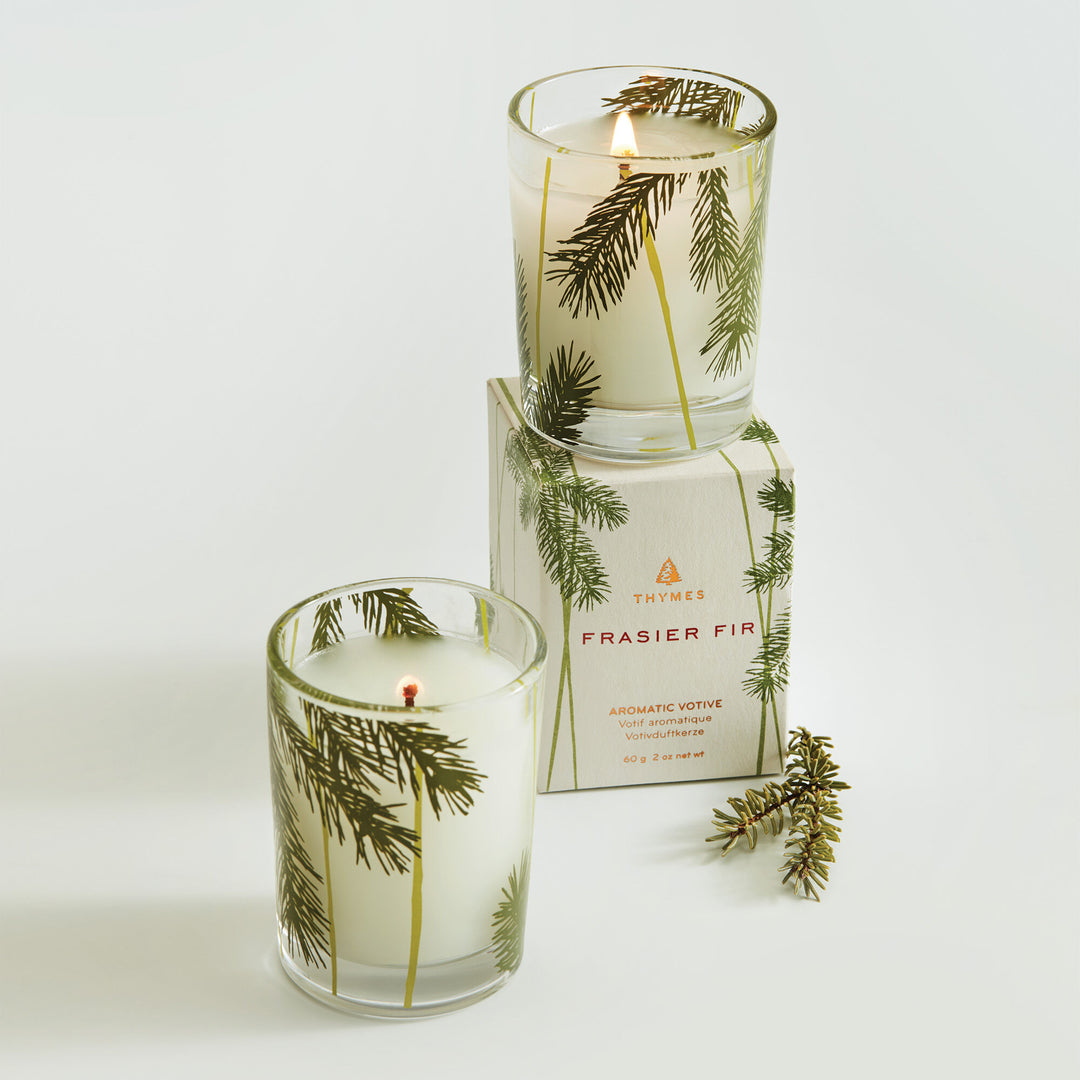 Frasier Fir Pine Needle Votive Candle
Frasier Fir Pine Needle Votive Candle
Experience the magic of the holiday season with the Frasier Fir Pine Needle Votive Candle—a petite-sized wonder that beautifully combines the classic pine needle design with the invigorating mountain-fresh fragrance of Frasier Fir. This candle is more than just a gift; it's a symbol of the season's warmth and joy.

Embellished with the timeless pine needle motif, this votive candle captures the essence of winter and holiday traditions. As you light its single wick, you'll be transported to a world where the air is crisp with Siberian fir needles, heartening with cedarwood, and soothing with sandalwood. The aroma is a perfect reflection of a walk through a pristine forest—a fragrant journey that invites nostalgia and excitement in equal measure.

Despite its petite size, the Frasier Fir Pine Needle Votive Candle burns with a steadfast flame, offering you up to 15 hours of pure, enchanting fragrance. It's the ideal companion for cozy evenings by the fire, intimate gatherings, or quiet moments of reflection during the holiday season.

This votive candle isn't just a gift; it's a piece of holiday magic that brings warmth and cheer to any recipient. Whether you're celebrating with loved ones or extending a heartfelt gesture of appreciation, it's the perfect way to share the joy of the season.

- Siberian fir
- Cedarwood
- Sandalwood
Aim to trim your wick to about 1/4" before you light and re-light your candle. This will ensure a long lasting candle, minimize soot and remove any mushrooming of carbon on the end of the wick.

Please burn candle on a safe surface.

Never leave unattended or with kids and/or pets.
- Made with high-quality, food-grade paraffin wax and non-metal wick for refined, clean burn
- Burn Time: Up to 15 hours
- 2oz.
In-stock items arrive within 5-8 business days.
Enjoy FREE returns on clothing within 5 days of delivery!