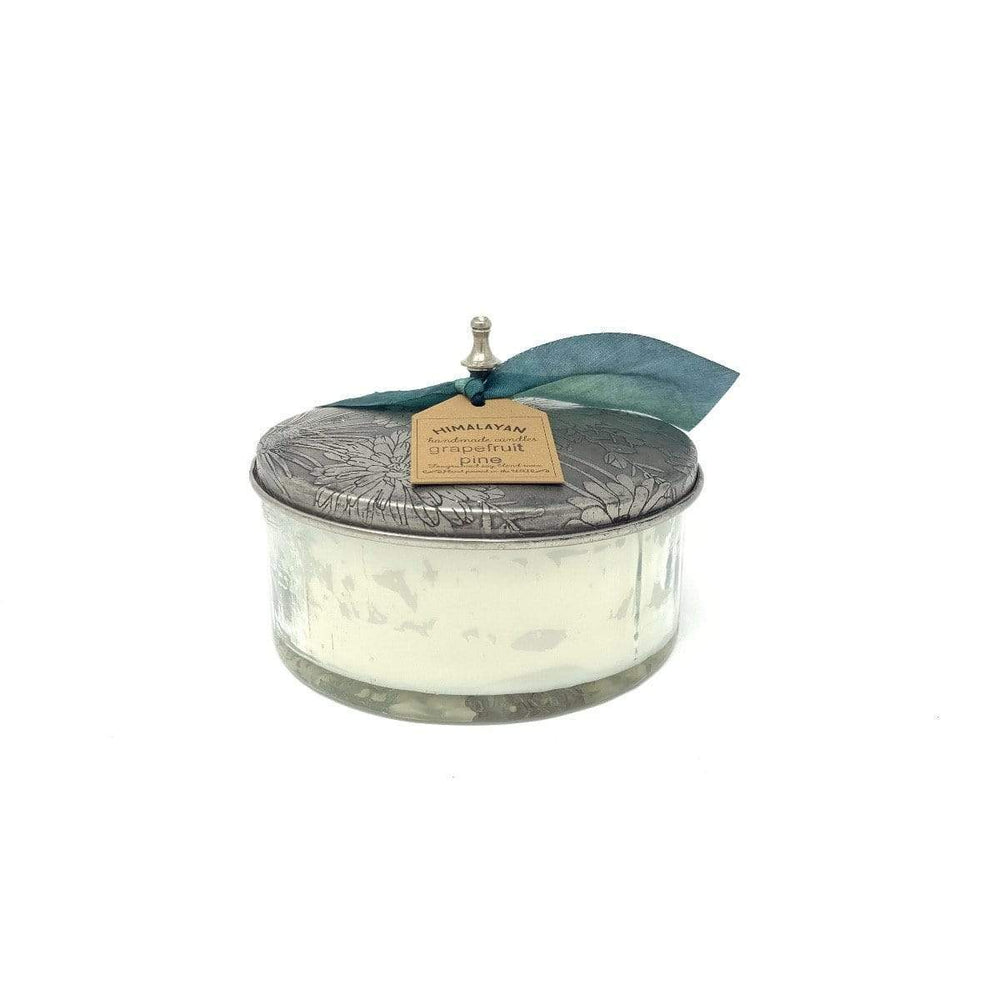 Grapefruit Pine Wild Dahlia Jar Candle
Beautiful and aromatic, sandalwood and musk combine with a fruity twist of grapefruit and plum to provide a blissful ambiance. Inspired by antique powder puff boxes of the early 1900s, the container comes in either textured glass finish with a botanical-inspired design engraved on a metal lid and complete with a hand-dyed silk ribbon. Refill with our easy at-home Candle Refill Kits, or clean and repurpose it as a decorative container for your table, dresser, or desk!
An incredible mix of:
Grapefruit | Plum | Siberian fir | Musk | Sandalwood
*First burn must be 4.5 hours

Aim to trim your wick to about 1/4" before you light and re-light your candle. This will ensure a long lasting candle, minimize soot and remove any mushrooming of carbon on the end of the wick.

Please burn candle on a safe surface.

Never leave unattended or with kids and/or pets.
- Material: High quality soy wax, essential oils
- 2 cotton wicks
- Burn Time: 25 hours
- 8oz.
- Hand-poured in Georgia, USA
In-stock items arrive within 5-8 business days.
Enjoy FREE returns on clothing within 5 days of delivery!