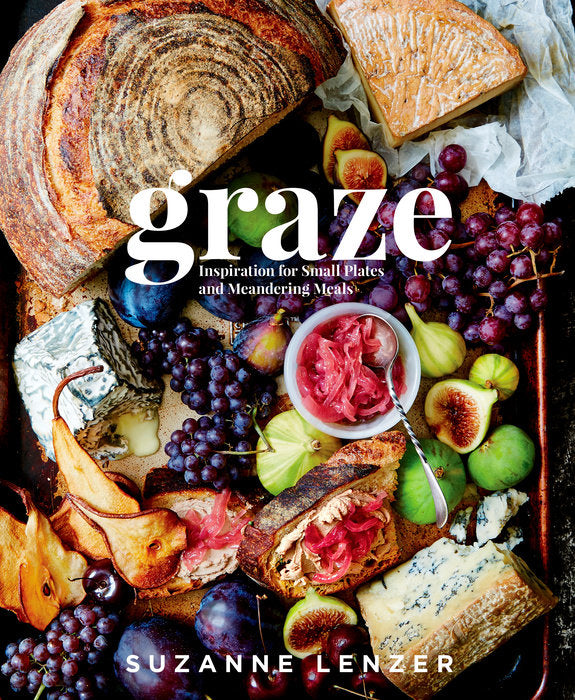 Graze: Inspiration for Small Plates and Meandering Meals: A Charcuterie Cookbook
Grazing is an enchanting way to eat. It means skipping from dish to dish, tasting different things without committing to a single one. It's about creating multiple dishes that work together as a meal, that all share a theme, an aesthetic. When she entertains, or even pulls together a quick dinner for just two, food stylist Suzanne Lenzer enjoys this tapas-style of eating—and with her guidance, you can too! Making delicious, beautiful dishes and snacks for grazing, whether for two or twelve, doesn't have to be difficult or time-consuming. Graze is full of tips to help you prepare healthy, wholesome, and appetizing food without spending hours in the kitchen.
- Print Length: 240 pages
- Dimensions: 7.88" x 0.94" x 9.38"
In-stock items arrive within 5-8 business days.
Enjoy FREE returns on clothing within 5 days of delivery!