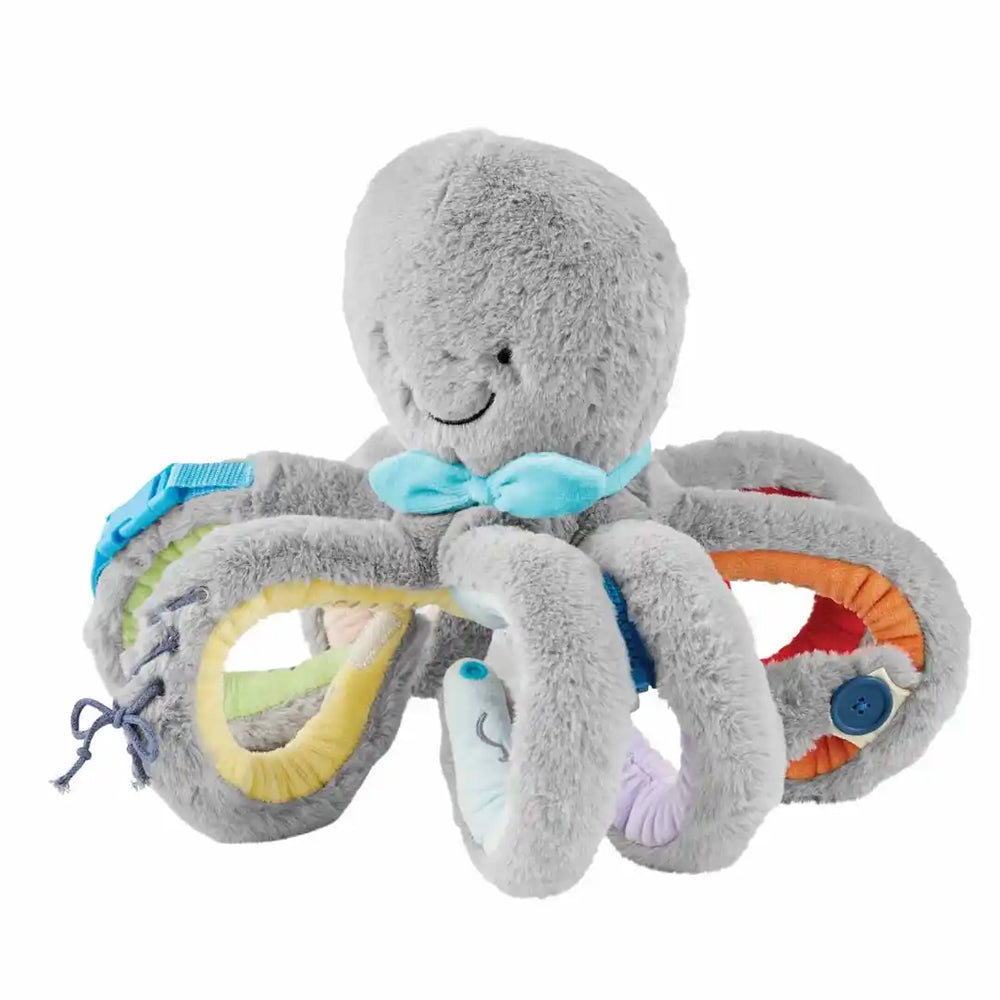 Octivity Pal Plush in Grey
Introduce your child to a world of colors and numbers with the delightful Octivity Plush Pal in Grey. This adorable faux fur octopus is not only a cuddly companion but also an interactive and educational toy, keeping your little one engaged and entertained. Designed with developmental activities in mind, your child can explore various skills like zipping, snapping, buckling, sticking, and buttoning. Each playful interaction fosters their fine motor skills and hand-eye coordination in a fun and engaging way.

But the learning doesn't stop there! Our Octivity Pal also doubles as an educational tool, helping your child learn the ABC's, count up to 8, identify different colors, and even master the art of tying a bow.

With this versatile and lovable plush toy, your child will embark on a journey of discovery and growth while snuggling up with their new furry friend. Watch as they delight in exploring the world of colors and numbers, all while having a fantastic time!
- Dimensions: 15.5" x 15.5"
In-stock items arrive within 5-8 business days.
Enjoy FREE returns on clothing within 5 days of delivery!