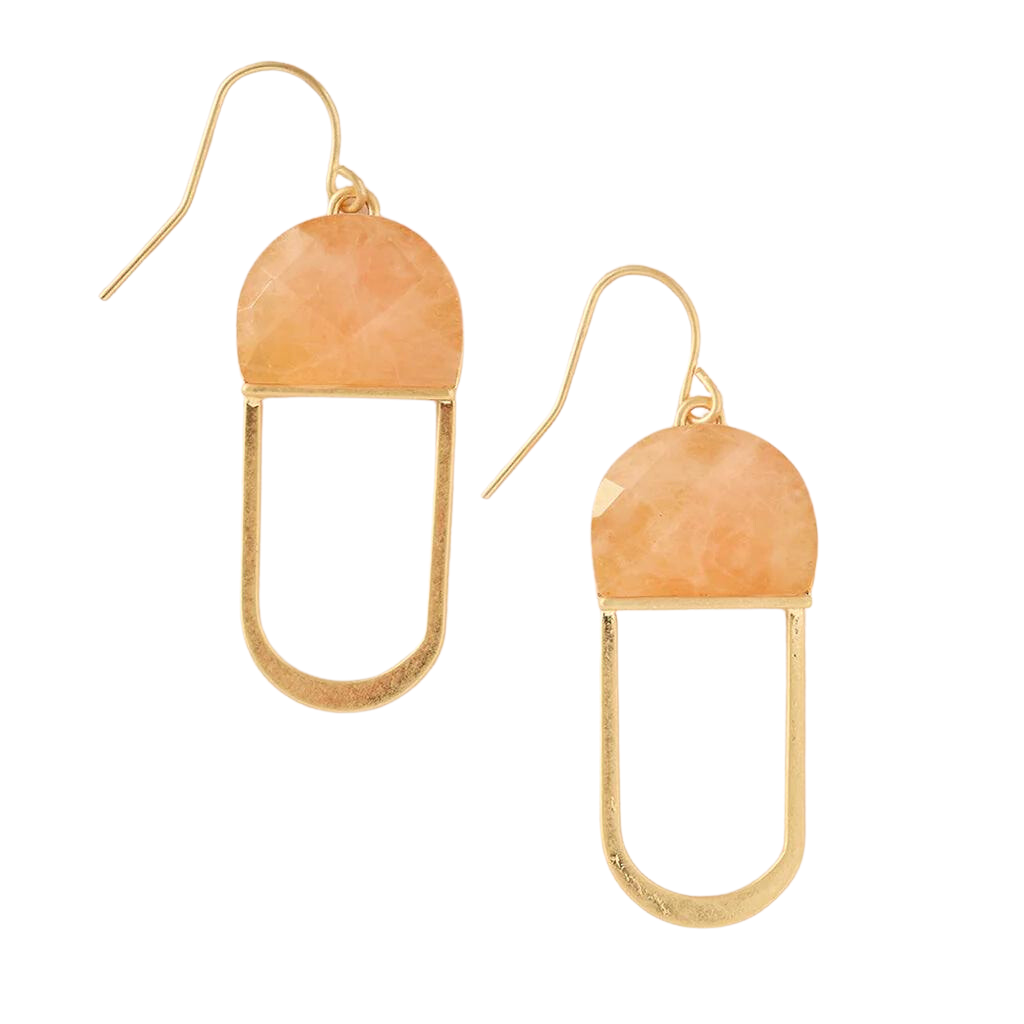 Stone Chandelier Earrings in Sunstone
Stone Chandelier Earrings
Sunstone | Stone of energy
Breathtaking stones with healing properties will transform your look. The Stone Chandelier Earrings are a stunning pair of drop earrings handcrafted with precision and gorgeous natural stones to make each unique. The stone at the center of the earrings is carefully selected for its beauty and brilliance, catching the light with every movement and adding a touch of glamour to any outfit. Whether you're dressing up for a special occasion or simply adding a touch of luxury to your everyday look, these earrings are the perfect accessory.
- Material: Brass, 14k gold plated
- Drop: 1.75"
Our plated jewelry is durable and high in quality, however, it is important to treat it with a little extra care to keep it looking good as time goes on. Plated jewelry should be removed when bathing or applying lotions and perfumes to ensure a long-lasting shine.
In-stock items arrive within 5-8 business days.
Enjoy FREE returns on clothing within 5 days of delivery!