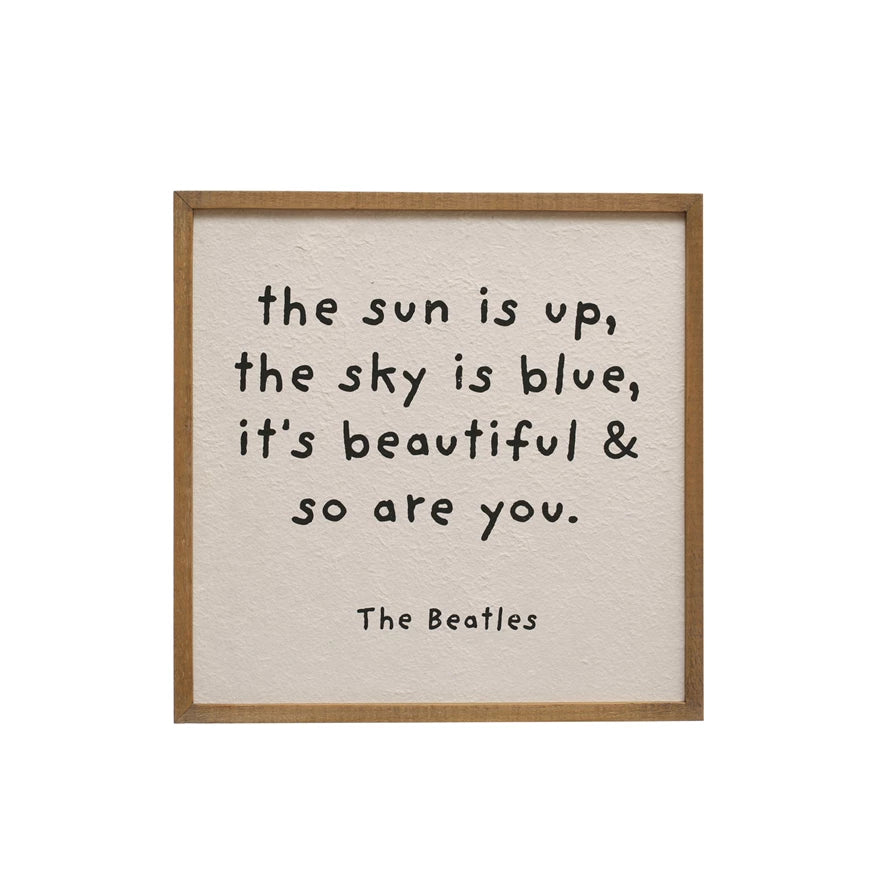 "The Sun Is Up..." Wall Art
Elevate your living space with "The Sun Is Up..." Wall Art – a captivating piece that combines textured wood framing with a timeless quote from The Beatles. This stunning wall décor serves as a daily reminder of life's beauty and your own unique radiance. This piece boasts a textured wood frame that adds depth and character to any room. The carefully chosen quote, "The sun is up, the sky is blue, it's beautiful & so are you," resonates with a sense of positivity and appreciation for the world around us. Whether hung above your favorite reading nook, in your entryway, or as a focal point in your living room, this piece radiates warmth and positivity throughout your home. Its textured wood frame and carefully selected quote combine to create a visually appealing and emotionally resonant piece that truly enhances your living environment.

- Dimensions: 16.5" Square
In-stock items arrive within 5-8 business days.
Enjoy FREE returns on clothing within 5 days of delivery!